Written by Josh Mente, Founder and Community Director at Co-Balt Workspace
For millions of professionals across the world, the term "coworking" has become synonymous with a new and innovative way of working. It's no surprise, considering the industry grew nearly 30% between 2013 and 2018.
But what's even more notable than its historic growth is the fact that coworking spaces globally are projected to double by 2025.
So, how did coworking grow from a miniscule industry into one that's positioned to potentially represent 30% of all U.S. office stock by the end of the decade?
To understand the future of coworking, we need to look at its history.
Coworking's Origin Dates Back to 1995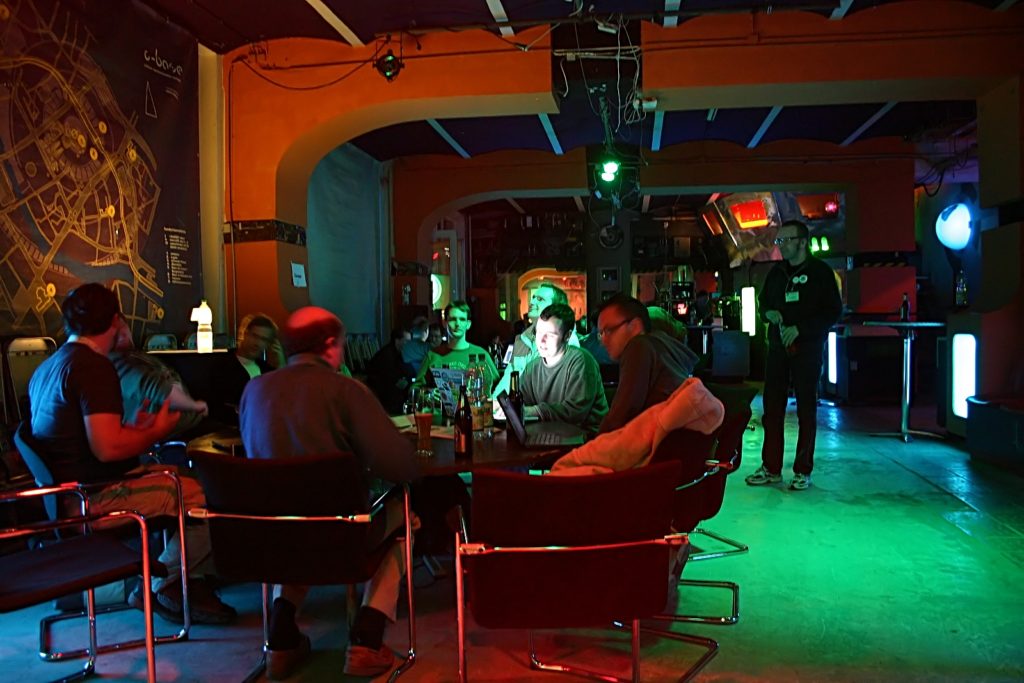 Believe it or not, the lineage of coworking spaces can be traced all the way back to 1995 in Berlin, Germany.
And what you might not expect to hear is that the first pseudo-coworking space, C-Base, was created by 17 computer engineers as a "hackerspace."
The goal of this space was to act as a non-profit place that brought together computer enthusiasts and provided them with facilities, equipment, opportunities for collaboration, and knowledge.
The Name "Coworking" is Coined in 1999
The term "coworking" was first used in 1999 by Bernard DeKoven, an American game designer, author, lecturer, and "fun theorist."
But back then, he was referring more to a way of working rather than a place to work: his vision for the future of working was rooted in a desire to increase collaboration and remove hierarchy from the professional structure.
While he didn't know it at the time, this ideology did ultimately form the foundation of what coworking is today.
The First Coworking Space in its Current Form Opens in 2002
Finally, in 2002, two Austrian entrepreneurs opened what they call "the mother of coworking spaces." Schraubenfabrik was built in an old factory in Vienna as a so-called entrepreneurial center with the goal of housing architects, PR consultants, startups, and freelancers to collaborate and get out of the house.
The founders of Schraubenfabrik would later go on to open Rochuspark as well.
San Francisco Coworking Space Opens in 2005
On August 9, 2005, Brad Neuberg opened San Francisco Coworking Space in the city's Mission District with the goal of providing a space that offered the freedom of working independently with the structure and community of working with others.
It wasn't an easy start, thought–for the first month, not one single person showed up to work in the space. Then, finally, an athlete and startup developer named Ray Baxter arrived, becoming the space's first member and in turn the world's first official coworker.
A year later, that original space closed and was replaced by The Hat Factory.
The Inventor of the Twitter Hashtag Opens a Space in 2006
Chris Messina, the inventor of the Twitter hashtag, set up an open source online resource called The Coworking Wiki in 2006. It ultimately served to help coworkers around the world to connect and find coworking spaces in new cities, whilst also helping coworking spaces get their name out.
This was the beginning of the exponential growth of coworking around the world.
The Rest is History
From here on out, the number of coworking spaces and members roughly doubled for the next seven years.
During that time, large-scale corporations started making moves to these shared spaces. And in the years that followed, a ton of the world's biggest organizations got their start in coworking spaces. 
As of 2019, there were more than 19,000 coworking spaces worldwide, and that growth shows no sign of slowing down.
So, if you're curious about why this industry has taken off, I'd love to talk you through the benefits that coworking offers to businesses like yours.
Feel free to get in touch today. I'd love to speak with you.
---
Interested in Joining an Incredible Professional Community?
If you want to learn more about why coworking spaces are such motivating environments, book a tour and check out Co-Balt.